Best places to buy BDSM toys and equipment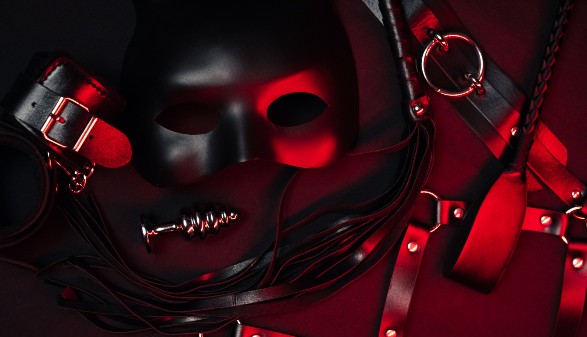 Whether you're a distinguished dom or a BDSM beginner, the sheer variety of practises within the scene means there's a toy or piece of equipment designed to enhance every possible type of play, whoopee! Variety is the spice of (a good sex) life afterall! Shopping for sex toys can be almost as daunting however as getting into BDSM dating. So where to begin?


Know what you want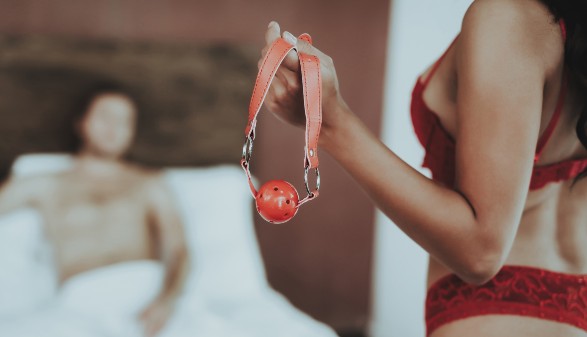 Sex toys are so exciting and intriguing that you'll be begging Santa to put you on the naughty nice list. But before you browse, have a think about your current sex life and which bits you enjoy most. Perhaps you get a real thrill from being spanked, or maybe being forced to stay still makes your toes curl. Knowing which kink or type of play you want to enhance before you go shopping (and this goes for BDSM dating too) will make it a bit easier to find your perfect match. It's easy to convince yourself you need something because the description and/or model is super hot but will you really use it?
Don't pay before you play
What you'll quickly realise when trawling some sites is that it's easy to spend a small fortune whilst experimenting your way through the options. But before you rack up that credit card bill and end up with a box of BDSM equipment too dodgy to list on a selling site, try out these suggestions first.
Made at home
You'll be surprised what household items can double up as a pleasure toy. Tights, ties and scarves make for great starting restraints. Clothes pegs are fun if you want to experiment clamping of skin, nipples and genitals. Chopping boards with handles, spatulas and rulers are great for a spot of spanking. Granted your options become rather limited soon enough but it's a good place to start before you part with your cash.
Custom Made
BDSM gear is specifically designed to enhance sexual activity be it bondage, pleasure or pain and you can trust it will be safe. Tying someone up with an old towing rope you had in the shed risks serious injury, but specialised equipment is created with all considerations from comfort to cleanliness. (Note that all BDSM equipment is risky if used incorrectly so please play responsibly.)
To help your buying experience, here are our must-have sex toys for your particular kink and skill level and a few of our favourite trusted sites to buy them.
Restraints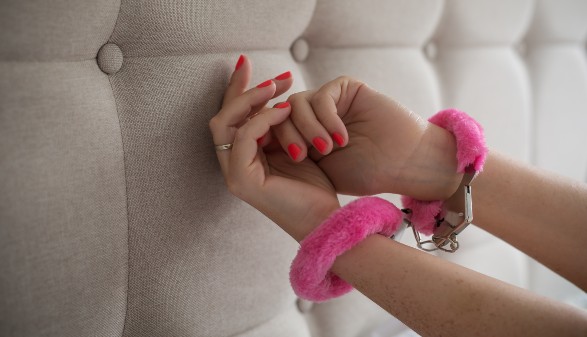 Nearly all BDSMers will use restraints at some point. Designed to hold a person in place while they writhe around in pain (or pleasure!) Popular types usually include ropes, cuffs, ball-gags or bondage tape.
Beginners: Cuffs
Forget cheap metal handcuffs from the dress-up box. Sometimes only real leather will do, so we suggest finding some with a soft furry inner to protect your delicate wrists.
These are a great price for the quality: extremerestraints.com
Advanced: Rope
You might think ropes are a simple piece of equipment but when tying the wrong knot around the wrong place risks serious injury or even death, you need to do your research. Try some online tutorials or courses (TheDuchy is great for this) or take a physical class. To get the most out of your rope-play you want to invest in high-quality, reliable and most importantly, comfortable rope.
Synthetic Fibres such as Nylon and MFP are cheaper and best for every day play. Check out the range here at lovehoney.co.uk
Natural Fibres such as hemp and jute are good if you want added pain and roughness (a spot of sadomasochism perhaps?) whereas Bamboo silk is a real luxury. Theses guys have great products and a site full of useful rope resources: Twistedmonk.com
Impact Play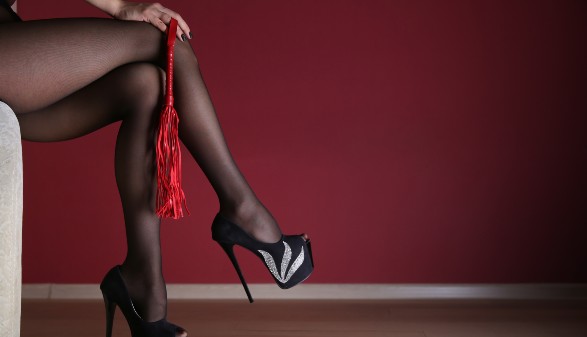 Have you been naughty? Do you need to be spanked? The thrill of spanking or being spanked by a partner for pleasure is something anyone can get enjoyment out of. Be it discipline role play, sub dom powerplay, or humiliation by your dominatrix. You can even play solo with the right props. Impact play includes spanking, whipping, flogging, and caning. Just be aware that you may be left with some marks and bruising depending how hard you like it.
Beginners: Riding Crop
Great for newbies, riding crops have a bigger surface area than a whip so will generally hurt less. Of course it's all down to how hard you hit, so start slow and ease into it. If you're the spanker, practice on a pillow first and spankees be vocal about your pain threshold.
Advanced: Whips
Leather whips will deliver serious pain and can inflict real damage, so it's recommended that only seasoned spankers dish out the discipline with these props. Beware bull whips are the most lethal and not for the faint hearted.
Whip yourself into a frenzy with their superb range of spanking stock at uberkinky.co.uk who also have a fantastic comprehensive guide to whipping.
Sub dom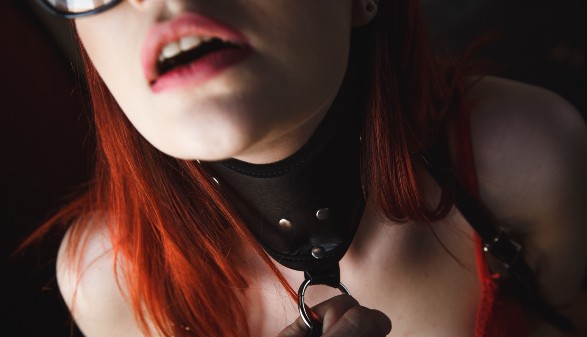 Sub dom relationships are all about powerplay and there are an abundance of toys and equipment designed to help assert your dominance or relinquish control effectively. As with all BDSM play, consent is crucial and this includes agreement on which toys and equipment you're happy to use.
Beginners: Collars
Collars, chokers and leashes can help both submissives and dominants feel immersed in their roles, making the wearer extra obedient for their owner. It can also denote possession where the dom has consensual ownership of their sub.
For some unique designs check out kinkycloth.com
Advanced: Spreader Bars
Designed to keep those legs open for business, spreader bars allow doms to have their way with a subs helpless body. Used as a type of restraint, they can also enhance certain positions. Immobility with hot access, a bondage-lover's heaven.
Believe it or not Amazon has an excellent range plus the reviews and filter options are very handy.
Pain & Sensation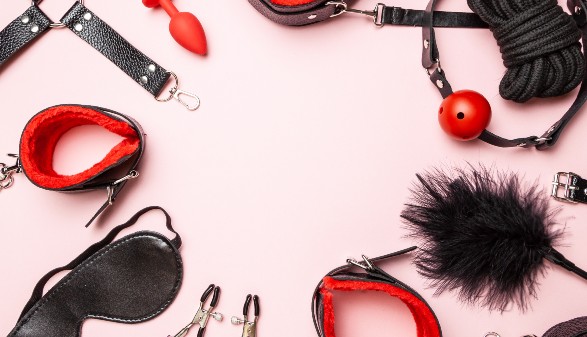 For intense physical stimulation, BDSM gear has been designed to let you give and receive unique stimulations. Whether you want to stimulate pain or pleasure, toys in this category can generally be used for both depending on how you use them. Popular items include pinwheels, nipple & clit clamps, cock & ball toys, butt plugs and cock rings to name a few.
Beginner: Nipple and clit clamps
Did you know some people can orgasm through nipple stimulation alone? Nipple (and obviously the clit) are huge erogenous zones. But enhancing stimulation using clamps can create an amazing sensation. Add in a clamp with chains where you can gently tug and pull your tits 'n' bits and you're in for a real treat.
Advanced: Cock and ball rings
Cock & ball rings are designed to increase size and firmness, have a longer lasting erection and intensify orgasms, I mean who doesn't want that? But beware they aren't for the faint of heart and are meant to inflict pain. They come in a figure-of-eight shape with two separate rings; one for your penis, the other for your testicles. You can even get some that incorporate a butt plug or prostate probe. Safety is of utmost importance so be sure to watch a tutorial for how to wear them safely. You're working with something that restricts blood flow, so you can't afford to mess around.
For a wide range of pinchers to purchase check out extremerestraints.com the name says it all!
Furniture
If you want to take intimacy to the next level, then looking at BDSM furniture could tranform your sex life. Positions become easier and more comfortable, allowing you to go longer and harder. The old adage that "you get what you pay for"stands up when it comes to investing in BDSM furniture, a lot of which is made to order. Unless you're skilled in the art of welding, joinery and upholstery be prepared to spend big bucks kitting yourself out.
Beginner: Sex pillows and wedges
These triangle pieces of foam are designed to support your body (and stop you sinking into the bed) if you have to maintain a position for an extended period of time. The angled pillows allow for easy, exciting positions that are easier on your neck, knees, and back. You can buy different sizes to ensure versatility.
Advanced: Stockade
A Stockade is truly an amazing bondage device. Just like in medieval times where stocks were set up in the town square for the public humiliation and punishment, a BDSM stockade is no different. This hardcore piece of fetish furniture is the perfect way of holding your play partner in place and keeping them vulnerable. Whether for pleasure or punishment—this versatile piece of furniture allows you and your partner to further explore various types of scenes and sensations
Look no further than Stockroom.com for all your fetish furniture needs. They provide an exceptional range of quality BDSM equipment whether you want discreet and travel-friendly options or a full on dungeon interior.
With a seemingly infinite number of sex toys to choose from we hope this little list makes choosing your first purchase a little easier. What unites them all is that they're designed to make all your BDSM activities more enjoyable. Whether you want to experience stricter bondage or enhance the pleasure and pain during a session. Remember toys aren't just for kids, they're there to maximise fun. Enjoy the playroom!
Register for
Subs And Doms