How to stay safe when BDSM dating online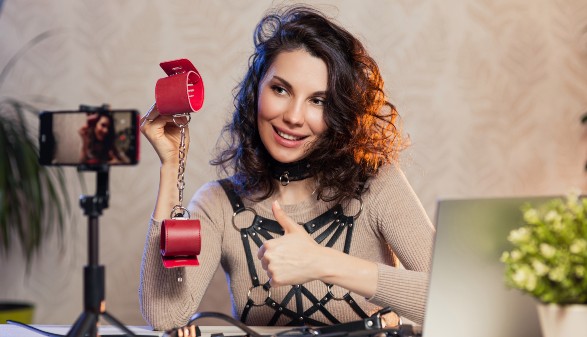 BDSM dating sites are the perfect places to find a love that satisfies the heart as well as kinky sexual desires. According to research, 1 in 5 relationships now begins with online dating. While the online kink community is a safe and welcoming place to be, you're as vulnerable to scammers, trolls and sexual predators (not the good kind) as you are on any online platform.
While online dating apps and sites take safety and privacy seriously, you will also need to determine if your BDSM match is legit. Below are some recommended precautions to protect yourself online.
Use a trustworthy site
Subs-and-doms.com is fully moderated, so dodgy accounts and behaviours can be spotted early. Aggressive or illegal conduct is not tolerated and most reputable sites will protect your private information as well as encouraging you to report, block or hide problem users.
Be mysterious
Don't divulge identifying information (full name, hometown, telephone number, email, where you work etc.) either in your profile, username or when you first start chatting. Check your photos also don't include street signs, front doors, uniforms, car reg plates etc.
Set limits
Limit the information you post on other online platforms. BDSM stigma means you'll probably want separate accounts anyway. Unsure what info you're sharing? Try Googling yourself.
Mix your pics
It's easy to do a reverse image search with Google. If your profile has a photo that also shows up on your Instagram or Facebook account, it will be easier for someone to find you on social media.
Catch the Catfish
If that dominatrix you've matched with has no bio, only posted one picture or just a series of model-style shots, it may be a fake account. Reverse image search their photos to check if they're real.
Money for nothing
No matter how convincing the reason, never respond to a request for money. Especially if it's overseas or via wire transfer. If you do get such a request, report it immediately.
Go slow
Be wary of anyone who rushes in to declare their undying love for you early doors. It's easy to get swept up in the idea of love but don't be fooled by someone you don't really know.
Lights, (web) camera, action
Have a video chat before meeting to ensure they match who they claim to be (age, sex, weight, baldness etc.) Alarm bells should start ringing if they resist.
Pick up the phone
Also, chat over the phone before meeting up. This is a good way to pick up any verbal cues that can be hidden via online chat or instant messenger.
Sub prey
When it comes to a dom sub dynamic, beware of any dom who says "you're not a true submissive if you don't..." Or "a real submissive would do what I say." You are under no obligation to feel inferior, nor obliged to follow orders until you agree to submit.
Playtime
In an ideal world, you'll save BDSM play until after the first date when you've had time to assess the person in real life and establish trust. Play on a first date is not mandatory and be wary about 'performing' on webcams.
Suspicious minds
They're called instincts for a reason. If you feel uncomfortable feel free to leave a date early or cut off communication with whoever is making you feel uneasy. Don't worry about appearing rude. Your welfare has to come first.
BDSM is about expressing sexuality and it's not just about sex. As that classic idiom attests, it's always better to be safe than sorry. You never really know anyone online so always err on the side of caution. Stay safe, play fair and have fun!
Register for
Subs And Doms