Kickstart Your Kink: A Beginners Guide To BDSM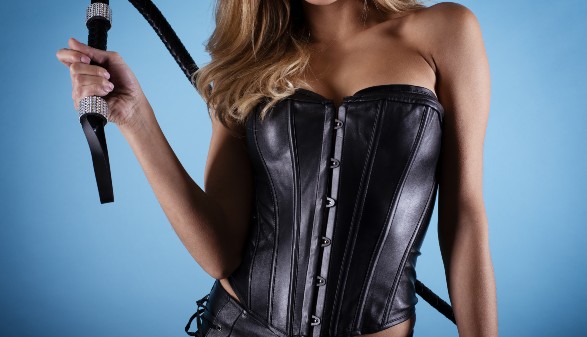 So, you want to (s)explore the erotic. Do leather or PVC clad bodies get you all excited? Perhaps the idea of completely surrendering yourself to somebody else makes you weak at the knees. Whips, chains and heels oh my! Whatever your 'kink' may be, if you're new to the world of BDSM you're going to need some pointers to ensure your time in the fetish playground is safe and of course, fun.
What is BDSM?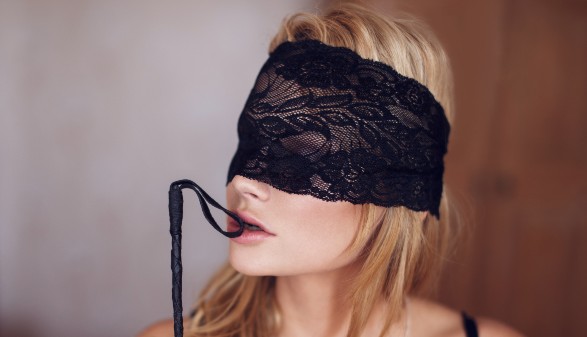 Let's start at the very beginning (a very good place to start!) BDSM stands for and is an umbrella term for three categories:
Bondage and Discipline (B&D)
Bondage means tying limbs together and restricting movement through use of restraints such as handcuffs, rope and chains etc. Discipline uses rules and punishments to control or correct behavior such as whipping or humiliation.
Dominance and Submission (D&S)
This involves giving (sub) or receiving (dom) control of one partner over another. There are often contracts (not law-binding) laid out in these types of relationships outlining formal consent and the aspects of how the dom sub relationship is to be laid out. There are many reasons why people choose either role and they may also "Switch", but the exchange is to give BOTH parties pleasure.
Sadism and Masochism (S&M)
Often shortened to sadomasochism, it refers to the exchange of physical or emotional pain. Sadism is the pleasure someone derives from inflicting pain upon a partner (think Dominatrix) and masochism is pleasure from being hurt. Violent yes, but always consensual.
Thanks to the mainstream media and bad porn (and we might as well chuck Fifty Shades in here too) there are many negative preconceptions about the deviant world of BDSM. People into BDSM are not weird, victims of abuse or mentally deranged in any way. In fact you'll find the BDSM community is full of open-minded and kind people. The truth is it's just another way to enjoy sex. When done right, BDSM can be an incredibly fun and intimate experience.
The BDSM Lingo
BDSM newbies will find themselves immersed in a new world with its own language which can seem a little overwhelming. Below are some of the more common terms that should help you navigate online sources or BDSM dating sites. Please note this is simply an introduction and not an exhaustive list. Your kink-curious journey will soon see your BDSM glossary expanding at a rapid rate!
Aftercare
A chance to debrief and discuss what happened and how you feel following a scene. This is highly encouraged in order to care for physical and emotional needs when returning to normality after play.
Dom/Sub
(Dominant/Submissive or D/S or Top and Bottom) is a power dynamic between two people, the person in the dom role (top) takes partial or total control over the person in the sub role (bottom). Sometimes these roles are often interchangeable depending on the participants mood. (See also Switch.)
Dominatrix
A dominating woman, especially one who takes the sadistic role in sadomasochistic sexual activities.
Edgeplay
If there's actually a chance of real physical harm, it's likely edgeplay. Think knives, blood, asphyxiation. Not for beginners!
Edging
Bringing someone close to, but ultimately delaying orgasm.
Fetish
The primary source of sexual pleasure and needed in every sexual encounter.
Hard limits
Are sexual acts that are off-limits agreed on before play.
Impact/Intense sensation play
Refers to any impact on the body, such as spanking, caning, flogging, slapping and other forms of consensual striking for sensual pleasure.
Kink
An activity or behavior someone enjoys that exists outside the "norm" of "traditional" sex.
RACK (or SSC)
Risk Aware Consensual Kink, which are the BDSM community guidelines on how to make sure everyone is aware of the dangers they consent to. Another set of guidelines is "SSC" which stresses keeping activities "safe, sane, and consensual".
Safeword(s)
A special word or designated movement agreed before play which communicates to the person controlling the scene that they are uncomfortable or there is a problem and play needs to stop.
Scene/Play/Session
The time set aside for BDSM activities is commonly referred to as "play". Activities do not necessarily include sexual penetration, but those can occur within a "scene" or "session".
Soft limits
Activities with which a BDSM player is uncomfortable but might be willing to try.
Switch
Someone who enjoys both the dominant and submissive role.
Vanilla Sex
Usually referring to conventional sex which does not involve elements such as, BDSM, kink, or fetish activities.
What should I try first?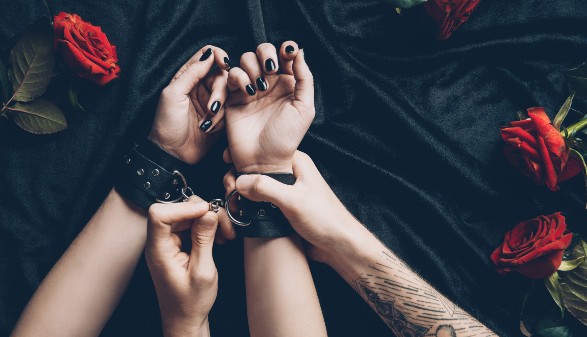 It needn't be whips at the ready from the get-go. Everyone has their own comfort zone, so start off with a few gentler options to discover what you like such as tying wrists and ankles to bed posts, talking dirty, edging (see The Lingo), light spanking and maybe hairpulling. You might even want to dress up and try some naughty role play.
When trying out impact play (see The BDSM Lingo) for the first time - be sure to test things out on yourself first to see what feels good. Don't go in blindly (although of course you might actually like to use a blindfold). You want it to feel good and sexy, not painful. Unless pain is what you're after (you horny masochist!), in which case you still need to find your threshold. Make sure you stick to the meaty areas such as bum and thighs and avoid unprotected organ areas such as the lower back and kidneys.
Talk before you walk… across someone's back in heels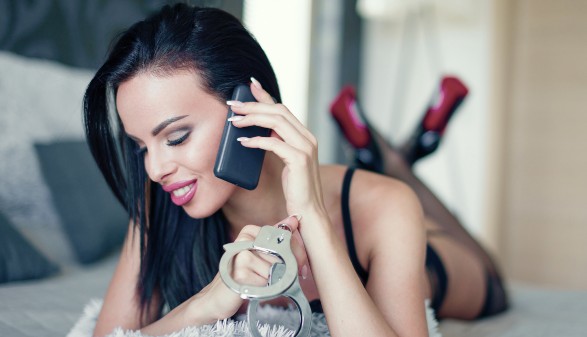 Communication is everything when it comes to BDSM. You're going to have to learn to communicate better and clearer than say in a vanilla sex relationship. Before you engage in any kind of play it's really important to talk everything through beforehand. Because BDSM typically involves surrendering control, you must have complete trust in your partner. It's extremely important that you're as open as possible about what you want and don't want, as they should be with you. Consent is a must for all activities and the RACK guidelines (see The Lingo) help ensure BDSM is practiced safely. Consent can be revoked at any time during play when someone is uncomfortable via the use of a safeword (see The Lingo). Discuss your boundaries both emotional and physical. For example, let them know if the idea of being blindfolded excites you but you're not comfortable having your arms tied back.
Do your homework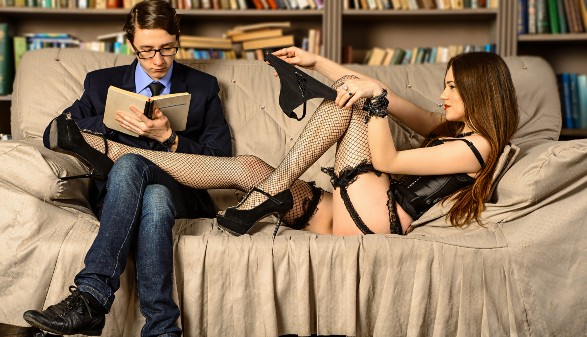 BDSM is an ongoing learning experience, before you venture past the basics into a new realm of kink you've not tried before, it's important to do your research. Reading this article is obviously a great starting point, but it is highly recommended that you seek out as much information from multiple sources. As with any new hobby, you need some background information about what you're doing. You can't just jump straight into hot wax play without knowing what wax to use, unless you want permanent burn scars! Save yourself the embarrassment and swot up. BDSM is so multidimensional, in order to do all the things you fantasise about doing safely, you must be knowledgeable. Find a safe space to explore your interests, here are some recommended resources for starters:
Reading for beginners
SM 101 by Jay Wiseman
Screw The Roses, Send Me Thorns by Philip Miller and Molly Devon
The New Topping Book and The New Bottom Book by Janet Hardy and Dossie Easton
Domination & Submission: The BDSM Relationship Handbook by Michael Makai
The Ultimate Guide to Kink by Tristan Taormino
The Loving Dominant by John Warren
BDSM Online
Fetish.com is an online community linking you with other BDSM enthusiasts.
Social networking
For message boards, groups and classes in your area check-out Fetlife.com which is like Facebook for the kink community.
Attend classes and workshops
There are loads of different types of local events out there for the BDSM community. They're a great way to become more familiar, ask questions and meet like-minded people.
TIP: Watching Fifty Shades of Grey does not count as research. While it may have increased interest and perhaps destigmatised kink it is not well regarded in the BDSM world as it portrays an overall abusive and unhealthy relationship and doesn't adhere to the RACK guidelines.
How can I find a BDSM partner?
If you're not already in a relationship and looking for someone to explore this world of pleasure with then online BDSM dating sites are great places to to find a potential partner. You don't need to know EVERYTHING about BDSM before you get involved but it helps if you understand as much as possible about your particular kink or fetish and be honest about your experience level. Online dating communication systems are extremely safe (which is partly what you're paying for) so be cautious before you take communication offline.
There is no such thing as a "normal" or "abnormal" fetish or kink. Don't be ashamed of what you like. Whatever it is that turns you on, chances are high that someone else out there in the BDSM dating world likes it too
And finally, be prepared that your journey may get a little weird. There are many different fetishes and kinks out there and you're likely to come across new ones regularly. While the idea of a Dominatrix might not freak you out, others could have you running for the hills. It's important not to judge what someone else finds arousing, just be honest about what you like and don't like. You don't have to be up for or into everything. Try to be as open minded as possible, stay safe and have fun.
Register for
Subs And Doms