Kink in the time of Corona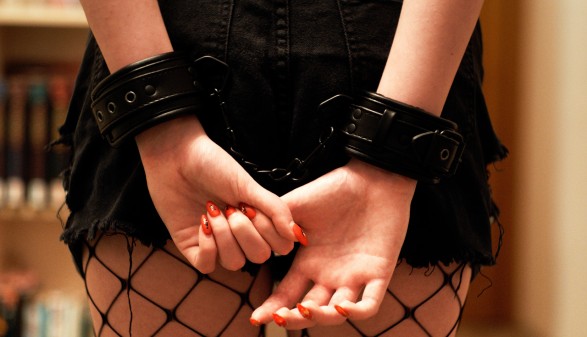 How to explore BDSM in lockdown
Thanks to the Coronavirus and the sweeping global pandemic, our lives have been turned upside down. Sex has always been a great stress reliever and mood booster, but as we scramble to adjust to our new 'normal', lockdown has become the ultimate chastity device. Dry January? Try a year with no action, there's practically a desert in our pants.
In the midst of all this chaos and uncertainty, taking your sex life online, and particularly exploring BDSM, means you can regain some sense of control. While virtual kicks will never replace the joy of skin-to-skin, online BDSM exploration could actually do your sex life a world of good. Here's how.
Set yourself free
Do you have deep, dark sexual desires that you are afraid to share with others? Re-evaluate your sex life and think about what really turns you on. BDSM forums can broaden your sexual horizons, what you find arousing may surprise you. You can anonymously explore BDSM dating sites and actively engage and participate at whatever level you want. Anonymity can be extremely erotic and liberating.
Escape isolation
Sex party networks have now moved online making them more accessible. Perfect if perhaps you were previously a little coy to do so in person. They provide a secure space for like-minded people to meet and engage in sex and a whole range of kinky practices. All you need is a laptop and an open mind to be part of the action. Great for couples or singles to explore their sexuality.
Dominatrix of the trade
Become a kick ass play partner in the bedroom by honing your skills online. Online chat forums could be a great time to practice your dirty talk or discuss a fantasy (without the stress of having to do it IRL.) Maybe striking up some virtual role play will help you better understand how power exchange works in dom sub relationships. Try (online) before you buy, so to speak.
Get hands on
An intense fantasy or fetish for many is to watch others masturbate. A taboo act made alluring by the fact that many people are uncomfortable doing so. A BDSM dating site will offer a better chance of meeting a sexually confident person who gets off on getting off in front of others. Being asked to perform, such as in a dom sub dynamic, can be intensely arousing.
Take control
The need for connection and intimacy has only increased in these socially distant times. The nature of BDSM, particularly dom sub power play, can provide this. IRL it can be hard to vocalise your discomfort or needs. Although a submissive consents to give up all control and obey, you still control who you give that consent too. Online you only answer to yourself. Many find this gratifying, fun, and empowering.
Online BDSM dating offers you the chance to try new things and fantasise about what you would like to try when the pandemic is over. Now, hasn't that given you something to look forward to?
Register for
Subs And Doms