Where for art thou Mistress? How to find a Femdom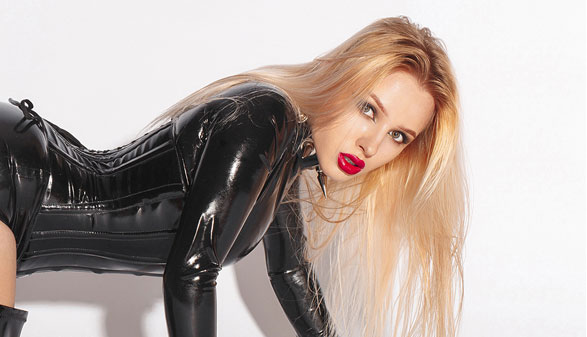 Are you desperately seeking a Dominatrix to punish you? Do you want to relinquish control to an unforgiving Mistress? If those questions have you positively salivating at the thought of such submissive weakness then it's time you started exploring the Femdom community to find your bedroom boss. But how do you find Femdom near you?
Know your kink
This may sound kinda obvious, you want to be dominated by a woman right? But if you don't know (and if you don't then please do more research!) BDSM is highly multidimensional. There is no 'one-size fits all' category. Not all women participating in Femdom are into SM (sadomasochism) or necessarily want to do everything you want them to. They call the shots after all. So before you start searching for any willing Mistress, have a think about how you want to be dominated. Do you want physical torture? Do you want to be humiliated? Understanding what turns you on, at least initially, (your BDSM journey is bound to open your mind to new things) will help narrow your search.
Love and/or sex?
Answering this question will again affect how your search is carried out. For example, if you're after a committed relationship that includes a dom-sub dynamic in the bedroom, then you're not just searching for any Femdom. You're also searching for your love match which will take extra time and determination. If you are just looking to have your sexual desires met without any emotional connection then consider paying for it. Seeking out the services of a professional dominatrix (pro-domme) is a faster way to achieve success in meeting your sexual needs but will also significantly lower your bank balance.
Femdom Dating
Online Femdom dating is the most accessible way to access the Femdom community. You can search by kink, fetish, and location to find profiles that best match what you're looking for. It's important you get your own profile right as well. Putting time and effort into creating your profile will show those much-desired Femdoms that you are serious. Make it about you and not about the type of dom you want. Read their profiles too before connecting, if they refuse to let anyone near their feet and all you wanna do is be forced to suck toes then it's already a non-starter.
BDSM social events
If you're struggling to find what you're looking for online, maybe consider attending a munch or fetish club night. Don't go with the sole purpose of hooking up. Making contacts in the BDSM world is a great way to meet like-minded people which in turn may open more doors into Femdom dating. You can never educate yourself enough when it comes to kink and you'll certainly never know it all. The best way to put yourself out in the dating scene, vanilla or other, is to be open to fresh experiences and willing to try new things.
Register for
Subs And Doms